Diseño / Design

[ESP]
Selección de proyectos en artes escénicas y audiovisuales, en los que he sido invitada como directora de arte / diseñadora de producción / diseñadora de vestuario, espacio u objetos.

[ENG]
Selected projects in performing arts and audiovisual, in which I have been invited as art director / production designer / costume, set or objects designer.



---
Costumes & Props Design w/ Mara Ingea
DREAMY WALKING [Audiowalk, 2023]
Direction: Michał Salwiński (Poland)
Dramaturgy: Carolina Arandia, Aljoša Lovrić Krapez.
Photos: Michael Lozano

Shows:

Premiere: Pardubice, Czechia 2023

Prague Quadrennial - PQ2023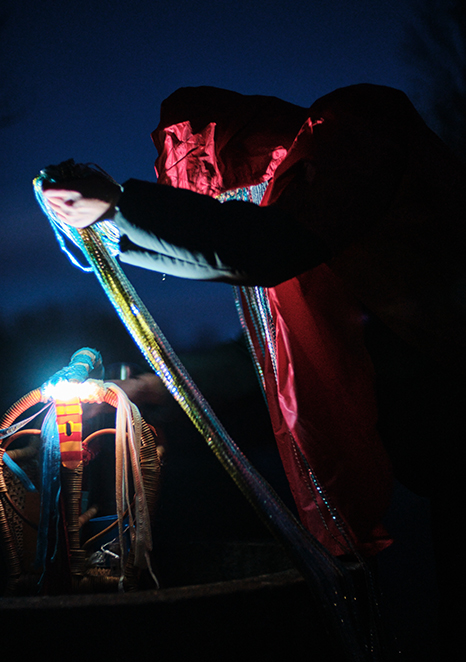 ︎ Michael Lozano
---
Art Direction & Scenography w/ Edward Trujillo
HISTORIA DE NAVIDAD [Musical, 2022]

Based on the story by Charles Dickens.
Direction: Alfredo Angarita (Col)
Choreography: Saahid Gualdrón (Col)
Music direction: Maurizio Colí (Italy)
Produced by Teatro Santander, Rhapsodia and Estudio 5. (Bucaramanga, Colombia)
---
Production Design
SICOSEXUAL [Feature film, 2022]

Direction: Marco Velez
Produced by 2/4 producciones (Colombia)
Selección Oficial San Diego Latino Film Festival 2022
Selección Oficial Festival Villa del Cine 2022
Selección Oficial SANFICI - Santander Festival Internacional de Cine Independiente 2022
Selección Oficial NOX Film Film Festival 2022 (Uruguay)
Selección Oficial Bogotá Horror Film Festival 2021
---
Production Design
RUIDO [Feature film, 2021]

Direction: Marco Velez
Produced by 2/4 producciones

Official selection IndieBo 2020

Work In Progress FICCI 2019

Work In Progress Bogotá Audiovisual Market 2019
---
Costume Production
EL BOSQUE SOBRE EL BOSQUE [Theatre-Opera, 2019]
Design: Pedro Ruiz
Tailor: Servando Diaz
Direction: Alejandro G. Puche.
Dramaturgy: Ma Zhenghong.
Produced by Fundación Orquesta Sinfónica de Bogotá (FOSBO) and Teatro Jorge Eliecer Gaitán; Teatro Mayor Julio Mario Santo Domingo; Universidad del Valle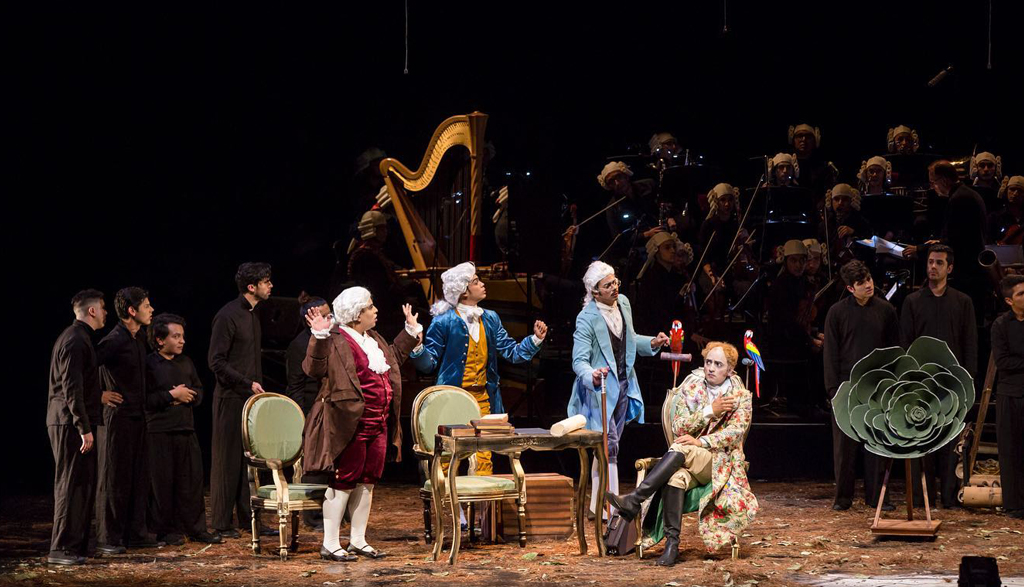 ---
Art Direction
STILL ALIVE [Theatre, 2018]

Scenography makers: Taller de los Hermanos Castro
Direction: Fanny Baena
Production: VB Ingeniería Teatral (Colombia)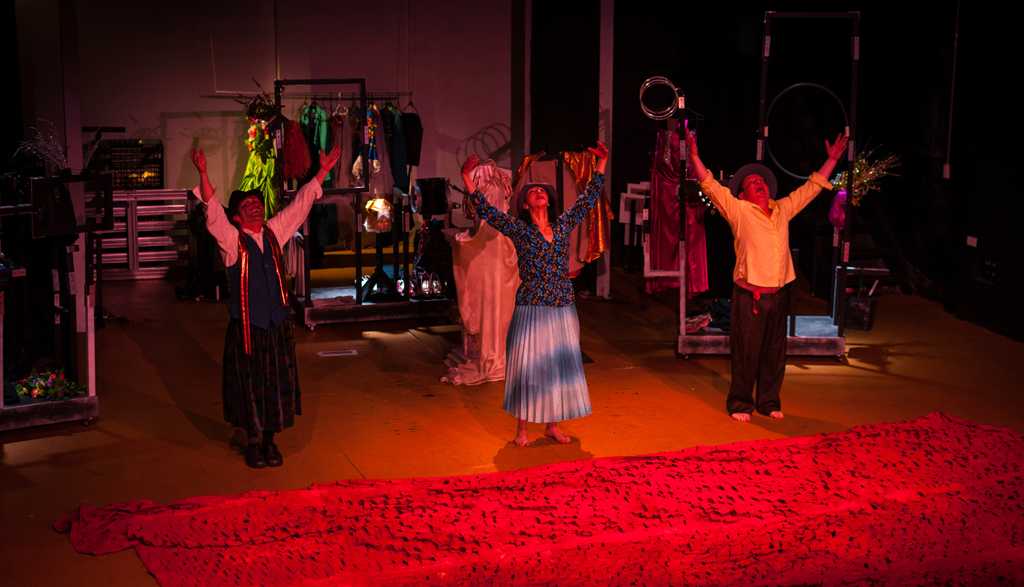 ---
Art Direction & Costumes
AYUNO DE LAS CAUSAS IMPOSIBLES
[Album cover, 2018]

Band: Nanook el Último Esquimal (Bogotá, Colombia)
Graphic Design: Juan Rozo

---
Production Design
AGUA ROSA [Short Film, 2018]

Direction: Camilo Gómez Pardo
Coproduced by Calle Luna Producciones (Colombia) and Still Woodgrain (Berlin)
---
Production Design
FELIZA [Teaser, 2018]

The teaser for the film about the Colombian artist Feliza Bursztyn
Direction: Andrés Borda
Production: Bardo Films
---
Collaborative Costume Design
MUJER FATAL [Photos, 2016]

Original idea by Daniela Maldonado (Lulú)
Artistic Direction: Matilde Guerrero
Participants: Red Comunitaria Trans (RCT), Red de afecto y apoyo mujeres T diversas

Set dresser: Lorena Aguirre, Hair: Camila Bernal, Make up: María Fernanda Cepeda.
---
Production Design & Costume Design
NADIA [Short film, 2016]

Direction: Diego González Cruz
Production: Simona Films (Col)
Festival Internacional de Cine Cali 2018

Festival de Cine Villa De Leyva 2017

Festival de Cine Corto de Popayán 2017

Bogoshorts Bogotá 2017

Festival Corto Circuito 2018
---
Costume Design & Assistant to Art Director
ESCUELA DE SUSTOS [Online advertising, 2016]

Art direction: Camilo Ospina
Client: Pony Malta Mini

---
Props Design
UN HOMBRE ES UN HOMBRE [Theatre, 2015]

Theatre play by Bertolt Brecht
Direction: Ricardo Camacho
Art Direction: Pilar Caballero
Produced by Teatro Libre de Bogotá
---
Art Direction & Scenography
LAS PICARDÍAS DE SCAPIN [Theatre, 2015]

Theatre play by Moliere
Direction: Diego Barragán
Produced by Teatro Libre de Bogotá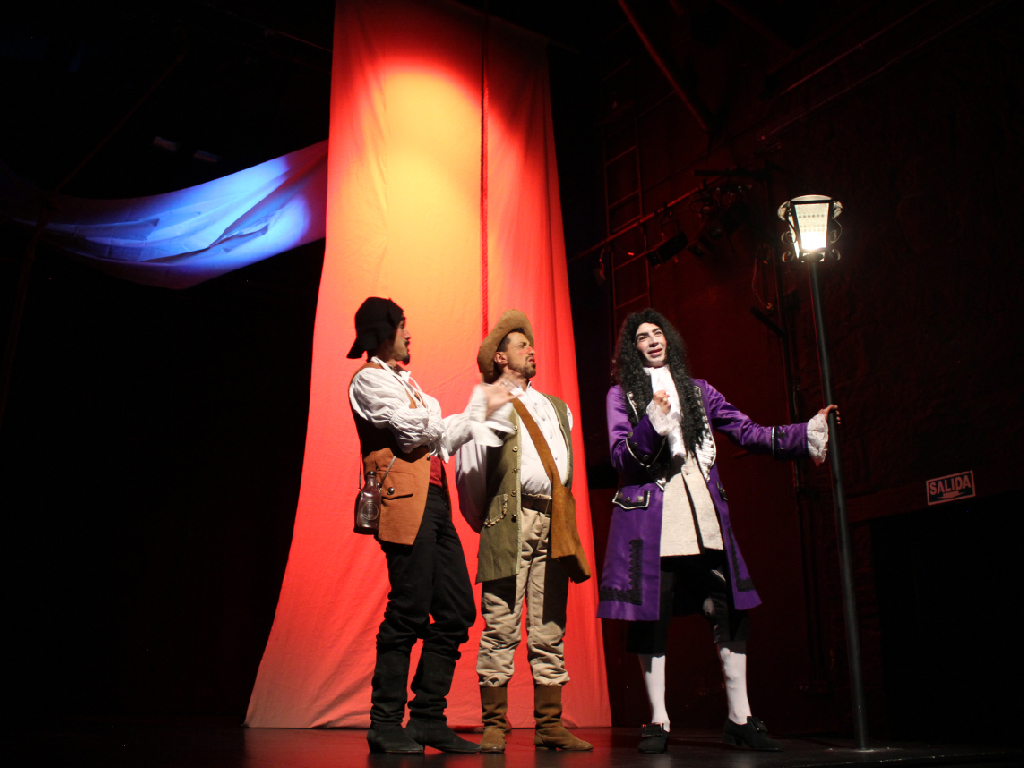 ---
Art Direction w/ Sustrazo
REOS [Videoclip, 2015]

Band: Japones (Colombia) / Dope B (Venezuela)
Produced by Doggy Shock, Liga R.A.P Colombia
---
Costumes, Props & Set Design
LAS AVENTURAS DE CÉSAR CIUDADANO
[Street theatre, 2012 and 2016]

Direction: Paula Sinisterra
Produced by Teatro Velatropa
Client: Alcaldía Mayor de Bogotá, Secretaría de Hacienda

---
Production Design & Costume Design
VAQUERO SIN CABALLO [8 min short film, 2015]

Direction: Alberto Gómez Peña
Produced by El Chorro producciones (Colombia)

Official Selection:
Miami Independent Film Festival 2016

Los Angeles Cine Fest 2016

Ukrainian International Short Film Festival 2016

FESTIVER Santander Colombia

FICME Medellín

BAM Bogotá Audiovisual Market
---
Production Design & Costume Design
LA OFRENDA [20 min film, 2014]

Direction: Javier Gutiérrez and Greg Slagle
Produced by Kinetiscope (NY) and Calle Luna Producciones (colombia)
Featured Short - 2018 Frankfurt Film Festival

Premier - Int'l Warsaw Film Festival 2015

Certificate of Excellence at the Mumbai Festival 2015

Santa Lucía award, best script in Bogotá Short Film Festival BOGOSHORTS 2015
---
Art Direction w/ Javier Gutiérrez
PIEL [Theatre, 2011]

Direction: Nohora Ayala (Próxima Estación)
Produced by Teatro La Candelaria de Bogotá
European tour 2012: France, Switzerland, Spain
---
Art Direction w/ Móniza Zamudio
THE ACTOR [Videoclip, 2010]

Band: Esteman (Colombia)
Directed by Salomón Simhon
---
Masks Design & Animations
DIVINAS PALABRAS [Theatre, 2010]

Theatre play by Ramón Maria del Valle-Inclán.
Direction: Ricardo Camacho
Art Direction: Marcos Roda
Produced by Teatro Libre de Bogotá